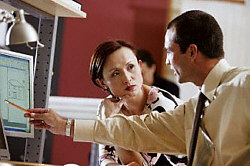 Experienced Project Management and Staffing Solution
With the capacity to devote thousands of man-hours to projects every month, IDEAS ON PAPER can rapidly convert even the most complex systems to the most exact quality requirements.
Along with our specialized project management and staffing, we are able to bring our experience into your office. Providing staffing at your facility gives you several advantages.
Interaction with the staff to produce documents in line with your specifications
Response to necessary conversion specification changes
Low risk with document handling and security measures
Flexible Delivery Platforms
AutoCAD
MicroStation
ArcInfo
Others upon request
◊